There is no drama in Walker Zimmerman. is the center of United States National Team He walked through the mixed area of ​​Khalifa Stadium with the feeling that it had only just begun. That this is the beginning of something bigger. Following 'Team USA"s elimination from Qatar 2022 at the hands of the Netherlands, the Nashville SC player was looking to the future. Defeat is not so painful when the findings, he believes, are so positive for the long-term project.,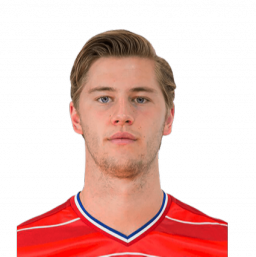 "We came into this World Cup with the aim of winning it, and it showed in the way we played. We can compete with anyone. You could see the way we played, the way we created chances. We believe in each and every one. We will definitely be backZimmerman promised. "This World Cup showed that the way we played can make 'American' fans proud. We'll be back, hungrier than ever. some will reach their Chieftain. It's a great time to be a soccer fan in the United States. I hope to talk about this group and its legacy later, because I think we can make one ", Added.
The United States responded in the second half with a score against, and as Wright pushed, somewhat improbably, a provisional 2–1 tie was hovering around. The improvement was evident from the conversation on the bench. The ships had to be burnt. "When you concede a goal before the break and are down by two, you know you have a race against time. You have to come out with everything you've got and get off the tee as soon as possible." Gotta do it. If you get the third, it's over. We knew a goal was going to get us back in the game and we didn't stop looking for it until we had it. We made several options for withdrawal and then we accepted the third one, which was very difficult," Zimmermann explained when asked by AS.
The first two goals scored by the Netherlands came from two identical plays: a backward diagonal from the right towards an attacker who was waiting to finish the ball first in the heart of the penalty area. Zimmermann is aware of the tactical error that allowed those led by Van Gaal to make the move and repeat yet again: "Two centers that hit a spot at the entrance of the area, we were running towards the goal. It was difficult for us to take those marks, the second one especially hurts because it comes from a throw-in two minutes from the break . We had to focus to try to prevent those things from happening, we were in the group stage and we couldn't do that today. Both goals were preventable."
Now 2026 has to be seen. Zimmerman has already made up his mind on this one. 2026 begins today with lessons learned from Khalifa: "The World Cup happens every four years, that's what makes it unique and so painful, that you have to wait four years to return to the stage. That doesn't mean we won't go hungry; We will think about winning the World Cup. It hurts when you find out you have to wait four years. Also, this is a cycle without playoffs, as we will be the hosts. We have a great opportunity to win at home in 2026 and inspire this generation."