The pain is immense and the physical loss has left a huge void in the family of Silvio Peroni, who was brutally murdered yesterday morning inside his home in the La Loma neighborhood.
Peroni, 53, was a journalist and a much-loved professor at the Faculty of Journalism and Social Communication at the National University of La Plata.
While it is still not completely clear what happened and is being investigated, police sources told this newspaper that the victim was stabbed after struggling and trying to save her mother from the hands of a criminal. received several fatal wounds. home, which ended tragically. Furthermore, the neighbors, after viewing images from security cameras, assure that this is a "known" burglar who has already committed other attacks in the area.
Yesterday's dramatic event lasted only a few minutes. Personnel from the 4th precinct were immediately on the scene following a call to 911, which alerted that a criminal incident had occurred on 26 between 39 and 40, at approximately 1 a.m.
Upon arrival, the soldiers found the teacher unconscious and without vital signs.
After resuscitation operations, the ambulance arrived and despite following the protocol, the doctors confirmed his death.
Peroni also worked in a hardware store because the teacher's salary was not enough.
Witnesses said the assailant made a noise and surprised Peroni's mother, whom he threatened with a knife, before quietly entering the rear of the house.
It would have been in this situation that in the face of audible screams, Peroni tried to defend her and was confronted by the intruder, who in the struggle inflicted several blows to her abdominal area, killing her.
Scientific police worked at the scene, discovering elements that helped explain how the events happened.
In this context, police sources assure that Peroni, seeing that his mother was threatened by the criminal, "could not help but go out and try to get rid of him."
The case, which caused a lot of uproar in the neighborhood, is being investigated by prosecutor Martin Almiron, in addition to detectives from the local DDI, who contacted witnesses and analyzed security cameras to identify and trace the killer. He escaped without. steal anything
teacher and intellectual
The death of Silvio Peroni generated a new neighborhood claim due to the insecurity that is experienced in La Plata.
Peroni was a journalist, but he also worked as a teacher of the subject "Information Analysis" at UNLP's Faculty of Journalism, which he regretted leaving hours after the tragic event.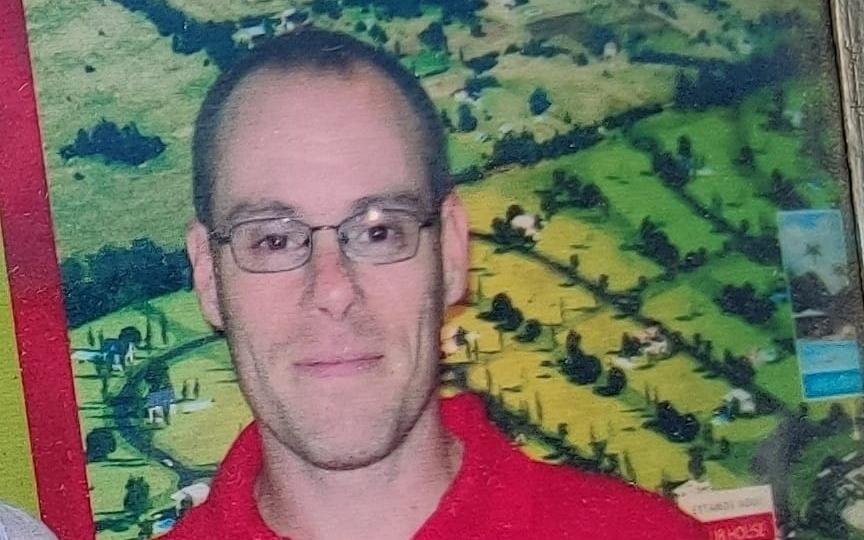 Teacher Silvio Peroni was stabbed to death. I was 53 years old / day
"We are sorry for the death of Professor Silvio Peroni. We embrace with deep pain the family, friends, colleagues of Silvio Peroni, the house teacher of this study, who lost his life last night in an unfortunate episode, "La Wrote House of Higher Studies from Plata.
As this newspaper has learned, at the address where the crime was committed, the victim lived with her parents, two men over 80 years of age. He was single and had no children, and those who knew him said that "he was very studious and introverted."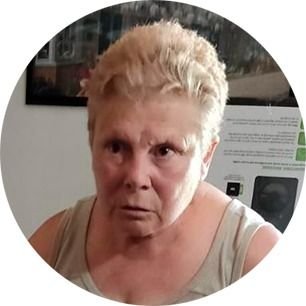 Esther, Mother
Furthermore, with much nostalgia and sadness, he highlighted that "he liked philosophy and read a lot", and had one of the best averages in his class. "He was brilliant," he described her.
On the other hand, he also said that "he could not integrate into the media because of his personality" and that "he was more of an academic."
Peroni not only devoted his time to teaching, a profession he enjoyed and loved, but he also had a second job in his spare time: he was employed in an electronic hardware store because, according to his close relatives, The teacher's salary was not enough to live.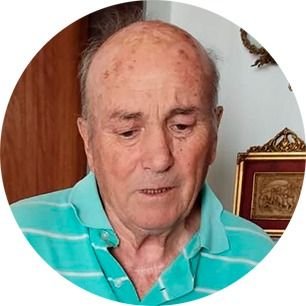 Osvaldo, father
shocked neighborhood and other voices
Peroni's murder has not only affected his loved ones, but hours after the case became public, residents of the La Loma neighborhood expressed their pain and outrage at a new episode of insecurity that, according to them, "caught them down." Gone" .
In this line, a few blocks from the teacher's murder, Frontists told this newspaper that between 23 and 24 of the 37 may have been acted upon by the same perpetrator.
"She handcuffed a pensioner, robbed him and changed his clothes to blood," he said, while he assured that she escaped through rooftops.
This is all analyzed through security cameras in the area, although there is still no trace of the killer.