A satellite-monitoring bar-tailed godwit has shattered all flight distances without stopping
The ability of migratory birds to travel long distances sometimes reaches incredible limits. amazing now Non-stop flight record set by a bird.
The flight made this year by a specimen of the bar-tailed godwit (limosa laponica) has been documented as the longest time ever made by a bird, which has records that did not travel the shortest. 13,560 km, from Alaska to the island of Tasmania, in Australia, without any intermediate stops.
This distance is more than 2,000 kilometers compared to the epic journey made years earlier by another specimen of the same species, E7, which covered a journey of more than 11,500 kilometers from Alaska to New Zealand in 2007, using a total of 11 days. went. It was a world record that could be recorded thanks to information available via a small satellite transmitter attached to the bird's back, BirdLife Australia reported in a statement.
New Alaska-Australia non-stop record flight also completed in just 11 days, In fact, according to the information recorded on the transmitter, this bird had several opportunities to feed and rest on various tropical islands while flying over the Pacific Ocean, but chose to continue flying.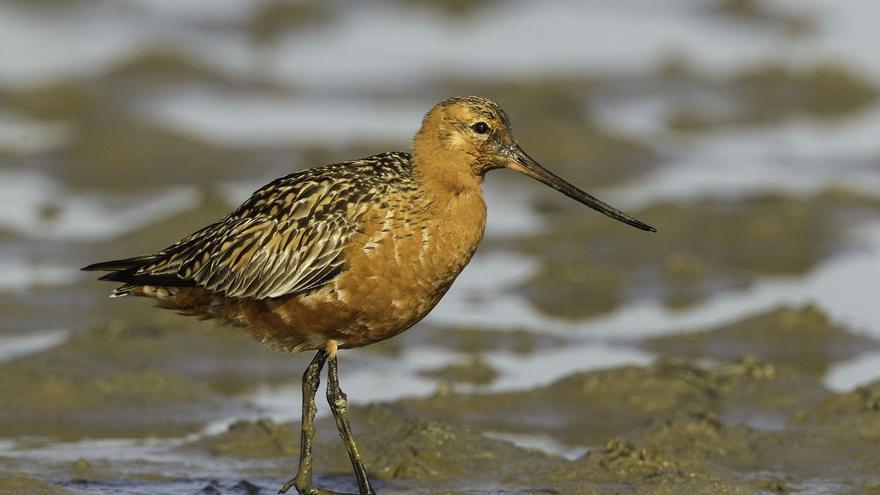 Like most migratory birds in Australia, Bar-tailed godwits migrate annually between their northern hemisphere breeding ranges, usually in the Siberian or Alaskan tundra, with Australia and New Zealand in their non-breeding ranges.
The flying ability of this species is really amazing. According to the above organization, the total cumulative distance flown by the Bar-tailed Godwitt over its entire life would be equal to the flight to the Moon and back.
They feed on large sized birds that They can reach a wingspan of up to 72 cm and a maximum weight of 630 g. They have long legs and a distinctive beak, long, needle-shaped and slightly curved upwards.
The plumage of specimens of both sexes is very similar during most of the year, except during the breeding season, with males showing more intensely colored plumage than females.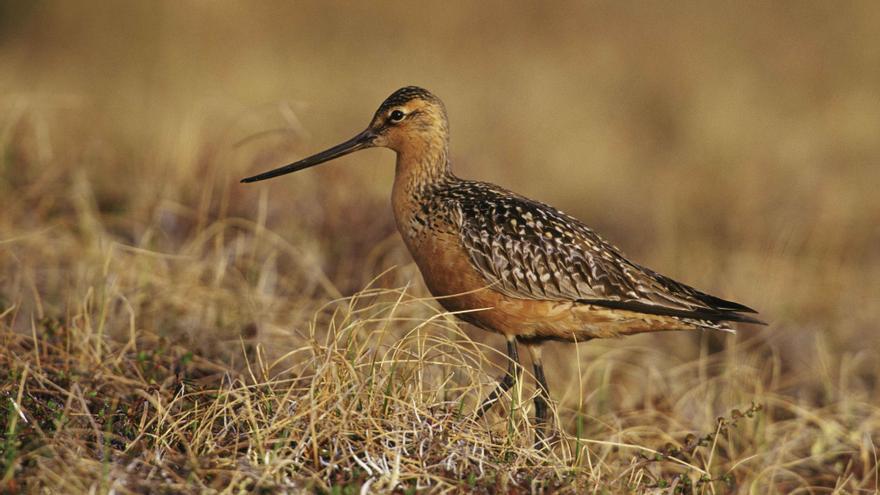 Inhabits coastal areas, adjacent river marshes, and wet areas of the arctic tundra. They breed during the boreal summer in arctic and subarctic regions of the Northern Hemisphere, Asia, Europe, and northern and western Alaska.
Its conservation status is classified as: near threatened speciesSince winter populations in Western Europe keep their numbers stable or increase slightly, those in the rest of the continent experience a marked reduction due to habitat degradation, among other factors. . Its global population is estimated to be between 999,000 and 1,049,000 individuals.
,
Environment Section Contact: [email protected]