Israel has a fleet of 48 Apache AH-64 attack helicopters. 20 of them, AH-64D Saraf, correspond to the second generation introduced in 2005 and the 113 Hornet Squadron. The rest, the first generation AH-64A that entered service in 1990, belonged to the 190 Magic Touch Squadron. In this last group there are some units that show a different silhouette from the iconic helicopter, with a kind of "belly" added to the lower part of its fuselage, as seen today in Defense Forces. in the war against the terrorist organization Hamas.
That pod, located behind the 30mm chain gun under the AH-64A's cockpit, has an additional avionics package that brings its capabilities closer to the AH-64D. This is how the IDF needs to update its Apache helicopters, which, on the other hand, are different from those used by other countries and full of Israeli technology.
Israel has not disclosed the extent of the capabilities provided by this capsule, but its existence has been known for a decade. Before deciding on this approach, a portion of the fleet was completely upgraded from the AH-64A to the AH-64D through a slow and expensive process that included shipping the helicopters to the United States for of their manufacturer, Boeing, to I review them. The new avionics solution in a "belly" under the helicopter is a more economical way to increase the capabilities of the attack helicopter.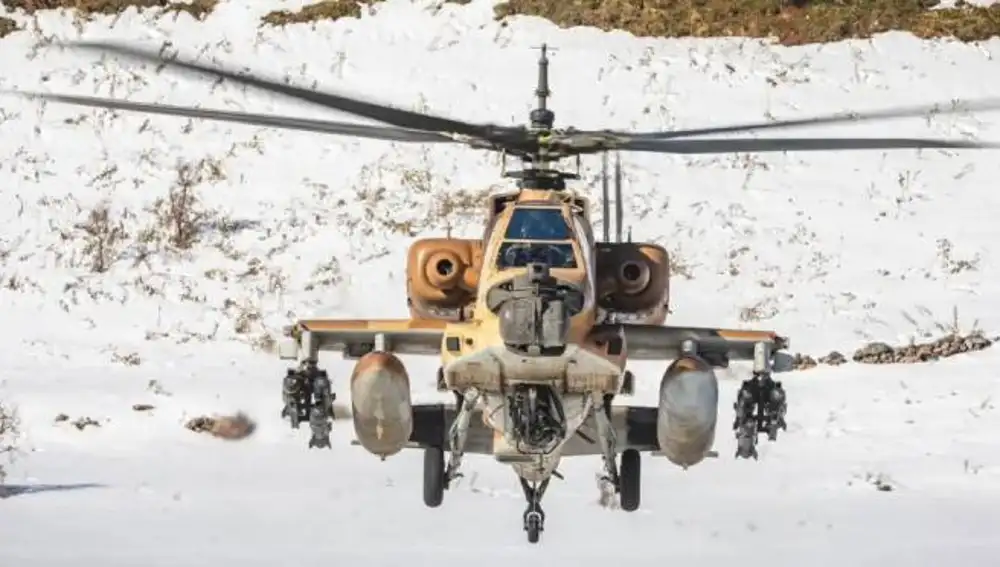 The main differences between the first and second generation Apaches, in addition to the AN/APG-78 Longbow radar in the second, are in the greater proportion of Israel's own avionics, weapons and self-defense parts.
It includes the Rafael RAVNET 300 voice and data communications suite, Elta 1891 satellite communications and the Elbit-developed HELICOM mission management system that provides a real-time view of the battlefield. Also the Elisa Seraph self-defense suite with SPS-65 missile warning receiver and SPJ-40 radar jammer, as well as the Elbit Rokar countermeasure dispenser.
Since the structure of the AH-64A Apache is already fully occupied by avionics, weapons, fuel and crew, the solution was chosen to add an external casing to house the new technology. The AH64A's "cheek" fairings are also smaller than the AH-64D's, making its internal avionics capabilities more limited. Along with the upgrade, the original wiring and some of the onboard computers were also replaced.
AH64s are a fundamental part of the Israeli air forces. Armed with Hellfire AGM-114 and Spike NLOS missiles, the latter also of Israeli manufacture, they are capable of attack and intelligence, surveillance and ISR reconnaissance missions. These tools are particularly relevant when operating in support of ground troops as is currently the case in Gaza.