Fixed speed cameras are among the systems that the Directorate-General for Traffic (DGT) is installing on Spanish roads to control and monitor compliance with speed limits. According to the agency's own website, these devices come with the seat belt Significantly improve the effectiveness of controlling speed regulations. In addition, these radars work continuously and are located in specific locations properly marked to notify motorists of your presence and remind them of the need to respect speed limits.
Precisely because of this communication from the DGT itself or because of the communication coming from GPS applications such as Google Maps, there have been quite a number of motorists who have done so. They slowed just before the section where the radar is located to avoid a speeding ticket. A "trick" that was, to a certain extent, common in road traffic but that no longer has any effect.
Modernization of fixed speed cameras
The design of current stationary radars is much more modern than it was years ago. In this way, they avoid "taunting" tactics like prestopping, making the system more effective and harder to fool. In this progress, the equipment of the cinemometer is equipped with the technology of the Doppler effect and laser systems, which can measure the speed of the vehicle accurately and quickly. Therefore, these radars are capable of doing this today They can detect the speed of vehicles at a considerable distance, and in many cases, they can measure the speed of multiple vehicles simultaneously.
Just as many permanently installed speed cameras are connected to surveillance cameras capable of capturing images or videos of vehicles driving over the speed limit. This means that even if you brake in front of the radar, The camera has already recorded the speed.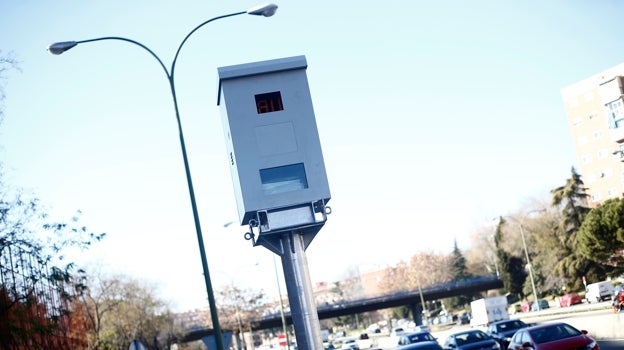 Dual, cascade or anti-brake radar
Generally, following the tactic of braking in front of a fixed speed camera to avoid a fine, drivers returned to their previous speed after passing the surveillance section. The DGT decided to take action against this and set up the so-called Dual, cascade, or anti-brake radar. His method is very simple and effective since it consists of: Place a mobile radar next to a fixed one. This way, the driver who slows down when passing a fixed radar and then speeds up again will be caught and fined.
Just as dual radars work after the driver brakes, there are other forms of pre-monitoring to avoid sudden braking. We are talking about the placement of additional control points in front of the radars, making it easier to spot drivers trying to trick these devices. With this method, It's harder to slow down before you slip under the radar.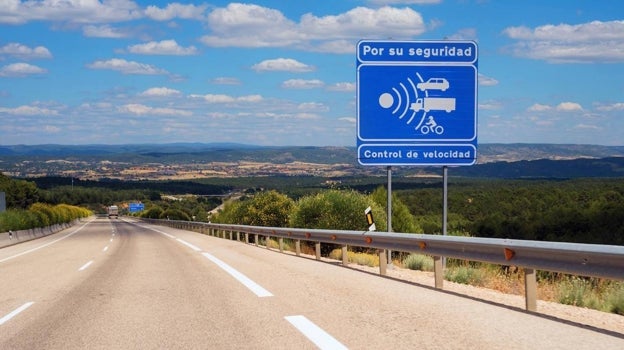 Reduced speed and distances between vehicles
In fact, none of the traffic rules contained in the DGT explicitly address the Penalties for drivers who brake in front of a speed camera. However, in view of the danger that this measure can pose on the road, the officials can take action against it. And the fact is that Section 2 of the General Road Traffic Regulations says "Reduced speed and distances between vehicles, the specifications of which are summarized in Articles 53 and 54. It states that drivers must do this—stop making them make it when there is no danger—and that they need to be at a safe distance from other vehicles.
So if an agent believes a driver has braked suddenly or that their vehicle isn't leaving enough room for others, they could apply the Sanctions corresponding to a serious violation. That means a fine of 200 euros and a deduction of four points on the card. In addition, if the violation reaches the level of reckless driving, the sanction would be a fine of 500 euros and the loss of six points.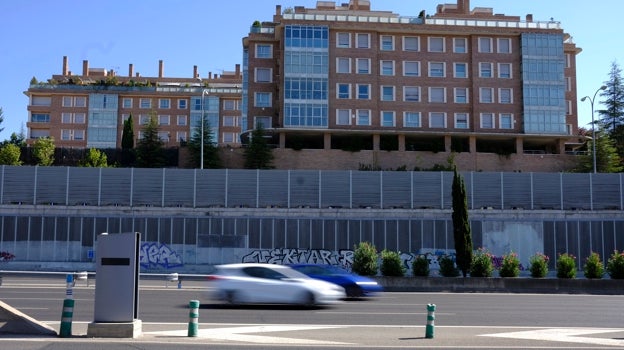 In view of the foregoing, Braking in front of a fixed speed camera is no longer a reliable way to avoid a speeding ticket. The methods currently used by the DGT and traffic authorities are far more effective at detecting speed violations, making it difficult for drivers to implement techniques to circumvent these speeding devices.