The U-20 World Cup in Argentina 2023 will begin shortly. The next one will be from May 20 and in four locations: Santiago del Estero, San Juan, Mendoza and La Plata.
In this sense, the mobility options of fans during the Youth World Cup can be visualized in an application that integrates routes, public transport schedules and micro-displacement service.
The Ualabee platform, available for Android and iOS operating systems, brings together more than 600 transport operators with a presence in 30 cities in the region, including the two cities that will host the competition: Mendoza and La Plata.
This way, fans planning to attend the U-20 World Cup stadiums have a variety of travel options from local airports and bus terminals, as well as reaching each stage in the fastest and most economical way.
The app allows you to search for the fastest route to your destination, the estimated cost of the trip, based on the mode of transport chosen, and public transport options to get to Malvinas Argentinas Stadium (Mendoza) or Diego Armando Maradona Stadium (La Plata) Is. ,
The U-20 World Cup will play its 52 matches in four phases between Saturday, 20 May and Sunday, 11 June.
How to get to Malvinas Argentinas Stadium with Ulabi
Located at the foot of La Gloria hill, the Malvinas Argentinas stadium will be able to receive more than 40,000 spectators in the coming days. To find out how to arrive on time and which means of transportation to choose, the Ualabee app is a great option to download already on your cell phone and use it when traveling to the U20.
Based on a transfer from Mendoza airport to the bus stop closest to the Malvinas Argentinas stadium, the bus lines suggested by Ulabi are a combination of buses 675 and 606 which will drop you off in front of the Parque de los Pueblos Originales where it is possible to walk to the stadium ($140 pesos). If you prefer to go by car, you can take a cabiff, the cost is around $2800 pesos. For its part, if you come from Mendoza Bus Terminal, you have three possible combinations: 201 and 464, 200 and 730 or 200 and 531 ($140 pesos).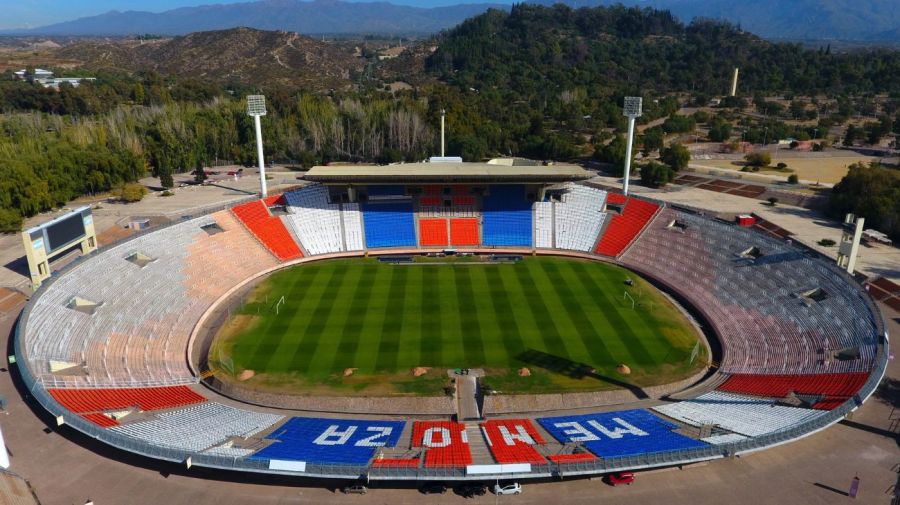 An added fact: Ualabee provides information on public transport routes and schedules to get there without delay and also adds other travel options to help you reach your destination. It is very easy to use and is available for both Android and iOS and in its web version.
How to get to Estadio Unico Diego Armando Maradona (La Plata) with Ulabi
One of the most anticipated matches will be the Grand Final which will be held at the Estadio Unico Diego Armando Maradona in the city of La Plata. According to the data provided by Ulabi App, from La Plata airport, you can consider going by Bus: Line 13 and 18 ($93 pesos) or by Taxi/Remis with the cost of $600 pesos to $650 pesos round trip Are. From Aziza airport, it costs around $3,900 pesos by taxi or Remis.
On the other hand, if you go by bus from La Plata's bus terminal on line 24 and 16 west with a price of $46.48 per ticket. Another option? By taxi or Remis, the trip is approximately $268 pesos.