Over-the-counter hearing aids may soon be available in community pharmacies across the country.
We are a pharmacist and audiologist who study the potential distribution and management of OTC hearing aids. In a market dominated by only a few manufacturers, it is estimated that 28.8 million American adults can benefit from the use of hearing aids without a prescription.
A new class of hearing aids
Hearing aid is a device worn around the ear to make it easier for people with hearing loss to hear what they need. Hearing aid equipment includes microphones, amplifiers and micro speakers, which can make the sound louder. Traditionally, these devices can only be obtained from licensed hearing aid fitters or audiologists.
In 2017, the FDA reauthorization act designated a new class of hearing aids that can be purchased over the counter to increase the accessibility and affordability of hearing aids for adults in the United States. These hearing aids can be purchased without a doctor's medical evaluation or audiologist's fitting. However, OTC hearing aids are only suitable for adults who think they have mild to moderate hearing loss.
The implementation of these regulations was one year late, mainly because of the COVID-19 pandemic. In July 2021, President Joe Biden instructed the U.S. Department of Health and Human Services to issue proposed rules on how OTC hearing aids are marketed and sold within 120 days.
How community pharmacies will sell these new devices is still unknown, but the law will undoubtedly increase the public's chances of obtaining hearing aids. On the one hand, compared with audiology practice, Americans have easier access to pharmacies. Audiologists are often located in metropolitan areas with higher incomes, younger populations, and larger insurance coverage, and the proportion of people most in need of hearing aids is small, that is, the elderly. In contrast, 90% of Americans live within 5 miles of one of the more than 60,000 community pharmacies in the country.
This will also allow the hearing aid to enter the patient's ear faster. After an individual discovers a hearing loss, it usually takes an average of four to five years to see a healthcare provider, and sometimes it takes an additional six years to obtain a hearing aid device. With this new law, people can buy OTC hearing aids once they realize that they have difficulty hearing.
OTC hearing aids will provide a do-it-yourself solution to hearing loss. For example, a smartphone app can be used to guide users how to measure and self-adjust their hearing aids to best fit their ears. Traditional hearing aids require professionally managed hearing tests and technical features that can allow for more customized fine-tuning.
Increase access at a lower cost
Only 3.7% of people who reported hearing difficulties had hearing aids. In addition to improving accessibility, the 2017 federal law also intends to make hearing aids more affordable.
The average cost per pair of traditional hearing aids is more than US$5,000, while OTC hearing aids may be less than US$1,000. The costs and services related to hearing aids, including the fitting process, require an average of 2.5 audiology visits and are usually not covered by Medicare, Medicaid or private insurance companies. At a price similar to that paid by a monthly car loan, hearing care services are usually unique to those who can afford high out-of-pocket expenses.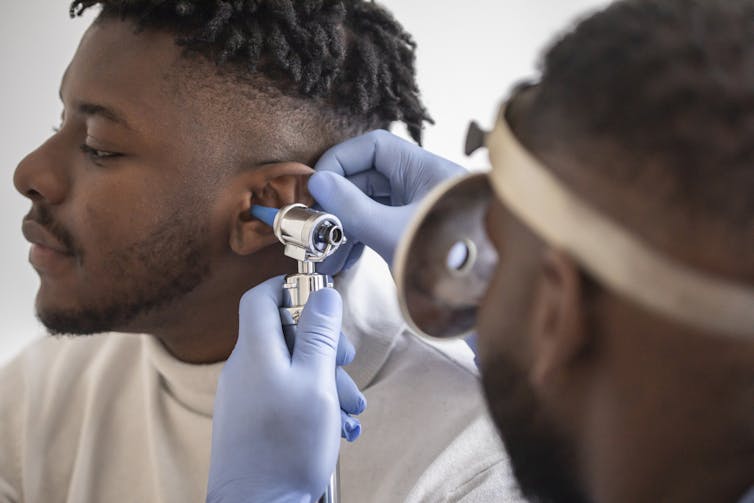 There are also ethnic differences in the use of hearing aids. Although black Americans are more likely to have recently undergone hearing tests, they are less likely to use hearing aids as often as older whites. This difference can have potentially negative effects on health and quality of life, including cognitive impairment, dementia, and a higher risk of falls, as well as social isolation, loneliness, and depression.
The role of pharmacists in the adoption of over-the-counter hearing aids
Although OTC hearing aids do not require consultation with medical professionals, it is expected that pharmacists will play an important role in ensuring their safe and effective use.
As one of the most accessible types of healthcare providers, community pharmacists are trained to identify, prevent, and solve drug problems. For a long time, pharmacists have also helped patients purchase medical equipment and equipment in local pharmacies, such as blood glucose meters for diabetes testing and blood pressure monitors for high blood pressure.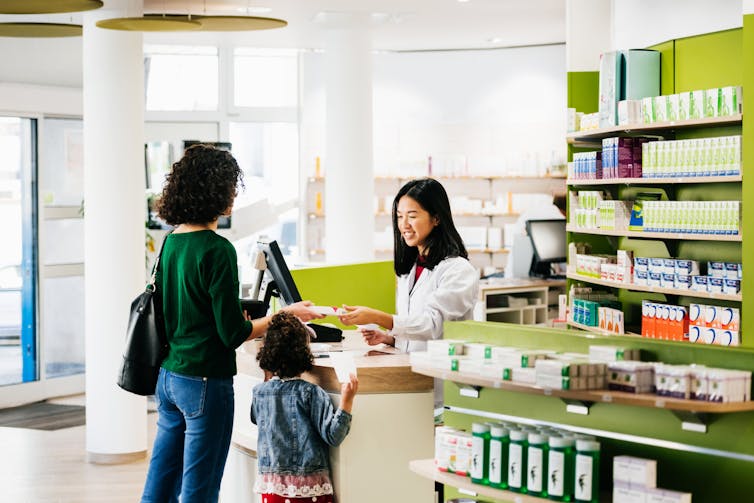 Community pharmacists are likely to help patients choose and purchase OTC hearing aids soon, and refer them to audiologists and doctors for additional screening, treatment, and care when appropriate. They may also follow up with patients to ensure that the equipment is working as expected. To prepare pharmacists for this new role, the University of Pittsburgh developed the first online course to teach pharmacists and pharmaceutical technicians how to help patients safely choose OTC hearing aids.
By providing lower cost and more accessible options, OTC hearing aids have the potential to solve major barriers to hearing aid adoption and use.
[Like what you've read? Want more? Sign up for The Conversation's daily newsletter.]
This article is republished from – The Conversation – Read the – original article.